Canada
After a disappointing Pacific Nations Cup which saw them lose all their matches, Canada will have been given a small boost after beating Georgia in their warm-up match. Considering the similarities between Georgia and fellow Pool D minnow Romania, Canada will feel confident of winning at least one game at the World Cup. They will be led by Ospreys flanker Tyler Ardron, while Clermont veteran Jamie Cudmore is the star of a highly physical pack. South African born DTH van der Merwe is their star man out wide, while Nathan Hirayama will be responsible for the kicking duties.

Canada starts off against Ireland before they face an Italian side they will wish to upset, having done so back in 2000. Next up they play France before their crunch match against Romania, which is likely to decide who ends up with the wooden spoon.
Pool Prediction: 5th
Key Players: Tyler Ardron, DTH van der Merwe, Jamie Cudmore.
Romania
Consistently the second best tier two European side, Romania will know they will need to improve significantly on their European Nations Cup results if they want to make an impression at the World Cup. Their pack boasts several French based pros, including Captain Mihai Macovai and prop Mihai Lazar, a former Top 14 winner with Castres. The majority of their backline is local based, which is still regarded as a semi-professional competition, and they are expected to play to their strengths of forward based dominance. Saracens fullback Catalin Fercu is their only foreign based back, and will be expected to lead from the back.
Romania start against heavy weights France and Ireland before they face Canada in what is their best chance of securing a win. Romania has won the last three encounter between the sides, with narrow margins in all three games. Their final match is against Italy, with an upset not impossible, although it would be a major coup should Romania end up with two victories.
Pool Prediction: 4th
Key Players: Mihai Macovai, Catalin Fercu, Danut, Dumbrava.
Italy
After a promising start to his Italy coaching stint, Jacques Brunel would have been disappointed in the last two seasons, with victories coming few and far between. With only one win in their eight matches against European opposition this year, Italy will have to lift their game considerably if they are to qualify for the Quarter-Finals for the first time.
Captain Sergio Parisse is still regarded as one of the finest number eights in the game, and will be partnered in the scrum by hooker Leonardo Ghiraldini and flanker Alessandro Zanni, in what will need to be a more disciplined approach by the Italian forwards if they are to have success against France and Ireland. The highly regarded youngster Tommaso Allen will wear the number ten jersey, a position Italy has failed to find consistency in since Diego Dominguez retired. Hard hitting Gonzalo Garcia and Andrea Masi will be crucial in the Italian defensive effort.
Italy start off against France, a team they have been able to trouble on occasion. Their match against Canada will provide an opportunity to gather some cohesion, before their crucial pool match against Ireland before their final game against a Romanian side that is likely to match them up front.
Key Players: Sergio Parisse, Leonardo Ghiraldini, Andrea Masi.
Pool Prediction: 3rd
France
Four years on from losing the final in Eden Park that saw the end of the chaotic reign of Marc Lievremont, France head to the 2015 World Cup with many similarities. They haven't finished in the top three of the Six Nations since 2011, and a 2016 replacement for head coach Phillip Saint-Andre has already been appointed. They do however have more squad harmony than their 2011 counterparts, even if there has been a lot of murmurs in the public about the inclusion of foreign born players in their final squad.
The French will be captained by veteran flanker Thierry Dusautoir, who was so instrumental in their famous 2007 Quarter-Final win against New Zealand, with Pascal Pape and Louis Picamoles key to their abrasive close quarter play. The enigmatic Frederic Michalak and the more reliable Remi Tales will fight it out over the fly-half jersey, with Francois Trinh-Duc unlucky to miss out. The human wrecking ball of Mathieu Bastareaud has always been a favourite of Saint-Andre at centre, while South African born Scott Spedding has established himself as their first choice fullback.
France start their tournament against an Italian side desperate to reach the knock-out round for the first time. Their next two matches are against Romania and Canada, and considering France's reputation of slipping up against minnows, both are likely to have a go. Their final match is against tournament dark horses Ireland, in an encounter that is likely to confirm the first placed side in Pool D.
Prediction: 2nd
Key Players: Thierry Dusautoir, Pascal Pape, Mathieu Basteraud.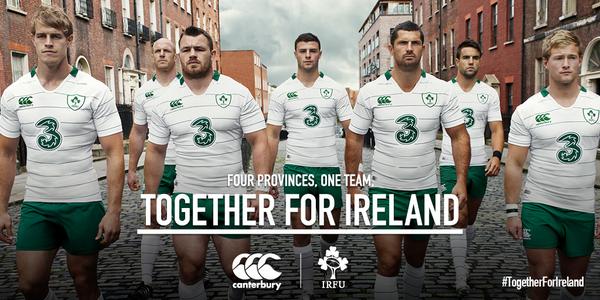 Ireland
After two consecutive Six Nations triumphs, Ireland will take some confidence into the World Cup, and will hope to make the Semi-Finals for the first time ever. While Coach Joe Schmidt will be concerned with their form in their final two warm-up fixtures, their record against France and Italy make them favourites for Pool D.
Paul O'Connel will captain Ireland in what is set to be his last major tournament, while Peter O'Mahony and Sean O'Brien forms one of the most effective flanker pairings in world rugby. Fly-half Jonathan Sexton will hope his concussion scares are behind him, with Tommy Bowe and Keith Earls their major attacking threats out wide. Rob Kearney will start at fullback, and his all round game is sure to put pressure on his opposition.
Ireland start against minnows Canada and Romania, two comfortable victories will be expected. Italy will be their first big test, with the Irish only losing against them once in the last twenty encounters, they are sure to be confident. Their final match against France will likely determine who tops the pool, with the second placed side facing tournament favourites New Zealand in the Quarters.
Key Players: Paul O'Connel, Jonathan Sexton, Rob Kearney.
Pool Prediction: 1st